"Black Mass" screening happened on Oct. 29 (I apologize for the late post). Johnny Depp, Director Scott Cooper, Casting Director Francine Maisler, and actors Rory Cochrane, Julianne Nicholson and W. Earl Brown were all present and gave very interesting anecdotes about the time when they shot the film.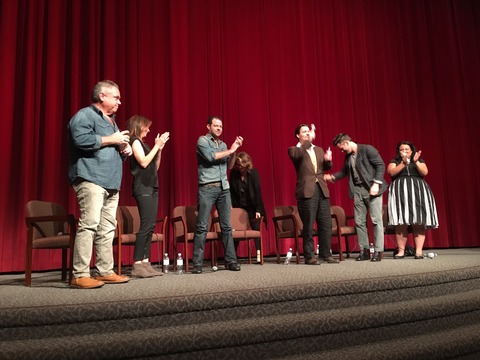 And much to the audience's glee, Johnny Depp did a short impersonation of Captain Jack Sparrow. We all loved it.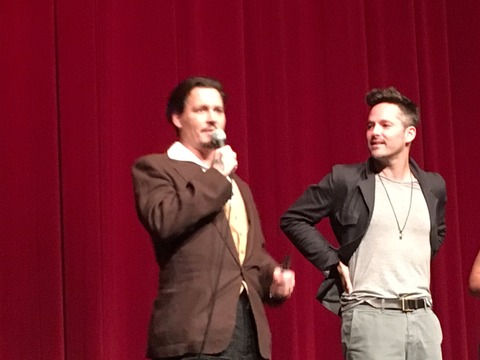 Now normally, the actors do NOT take photos of any kind, but Johnny Depp was surprisingly generous and giving and spent about 5 minutes with his fans before being ushered off. Seira Kagami and I did some tag-team action where she charmed him with her smile and I had my camera ready for that epic selfie: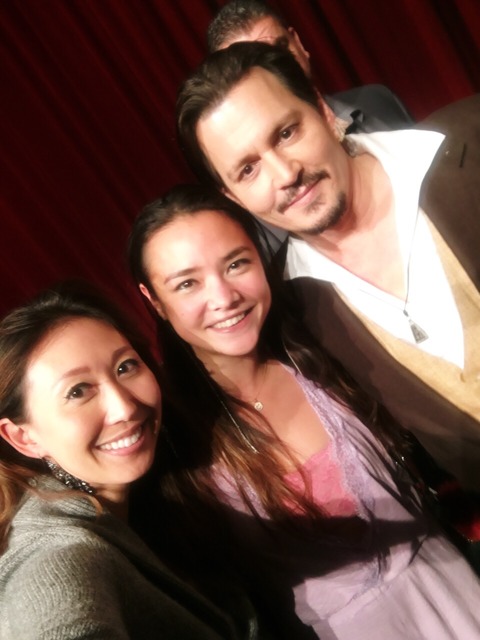 Thank God for my new iPhone 6s.
"Black Mass" is based on true events that happened during the 1970's in Massachusetts. It revolves around the relationship between FBI agent John Connolly and gangster James "Whitey" Bulger and the crimes that were committed during this time of abnormal alliance. Well directed, beautifully acted, and another tier that Johnny Depp has challenged himself to and successfully accomplished.
The only thing that threw me off? How blue his contacts were!
Check out "Black Mass" from the director of "Crazy Heart" and "Out of the Furnace."