I love LA. It provides such amazing opportunities to grow as an actor in this industry. Just recently, there was a screening for SAG members of "The Imitation Game" starring Benedict Cumberbatch, Keira Knightley, Allen Leech (Downton Abbey fans, he plays Tom Branson), and Charles Dance (Game of Throners, Tywin Lannister). Afterwards, a Q&A with Keira Knightley, Allen Leech, and Matthew Beard was held moderated by one of the journalists at Variety.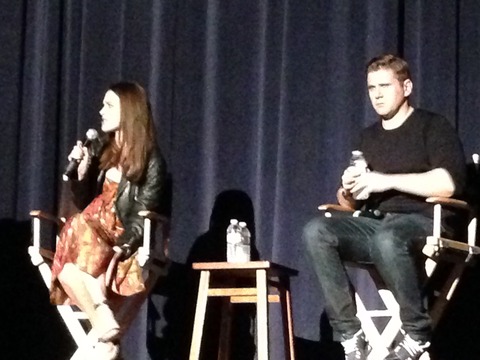 And this was outside the Harmony Gold Theater where the screening was held: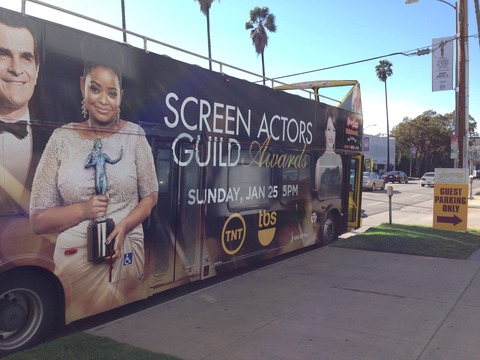 My Plus One for today? The one and only, Seira Kagami: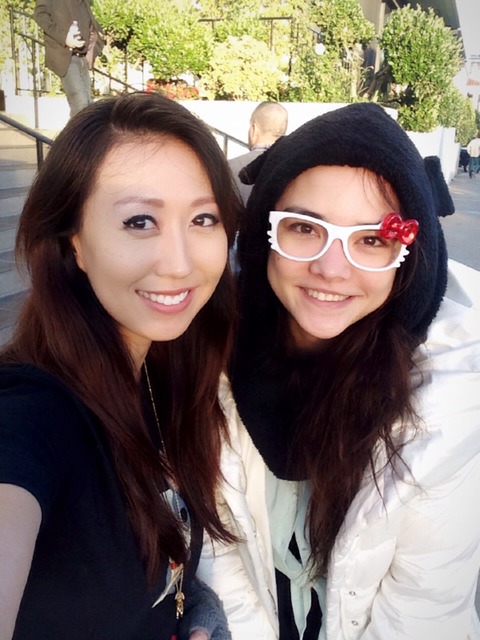 Loved "The Imitation Game!" Wonderful drama with fine acting, fascinating story, and of course, BENEDICT CUMBERBATCH.